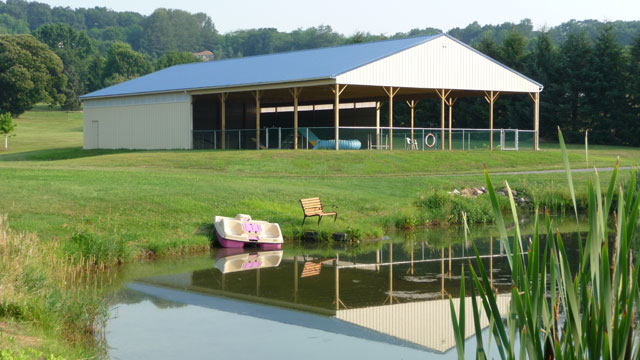 Our 96' x 50' training pavilion has artifiicial turf and all the equipment for Rally-Obedience and Agility. We offer a wide variety of training classes and private lessons, and rent it out to individuals and small groups. For class schedules and rental rates see our Class Schedule page.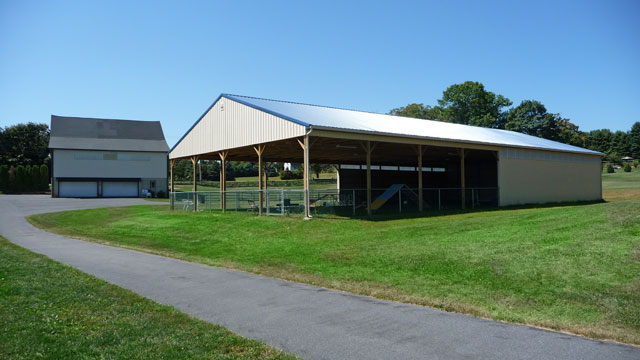 The open half of the pavilion faces southeast, providing maximum sunlight and a cool breeze off the pond. The northwest facing enclosed end gives us maximum protection on cooler rainy days. A four foot chain-link fence encloses the open end of the pavilion.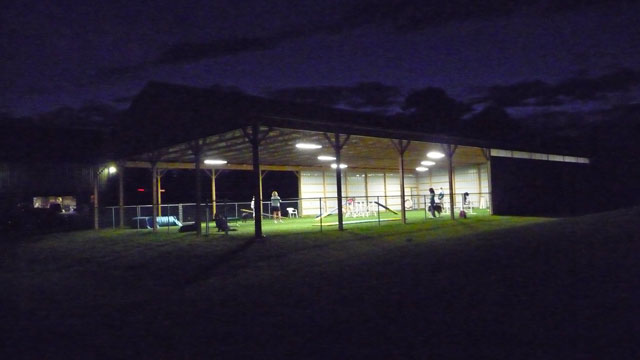 Photographed from the same angle as the previous picture, but taken at night under the lights.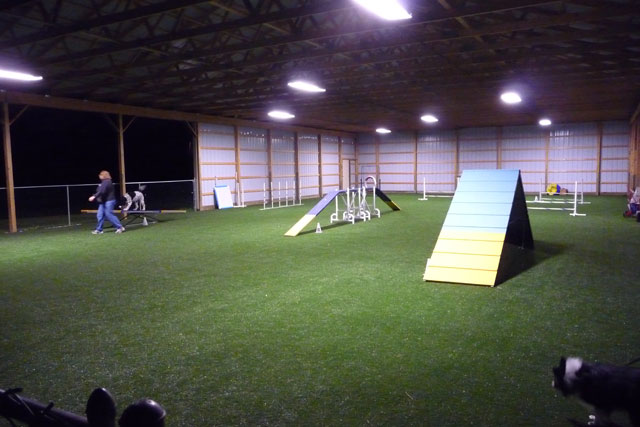 Here's a shot of one of Ali's students at her agility sequencing class.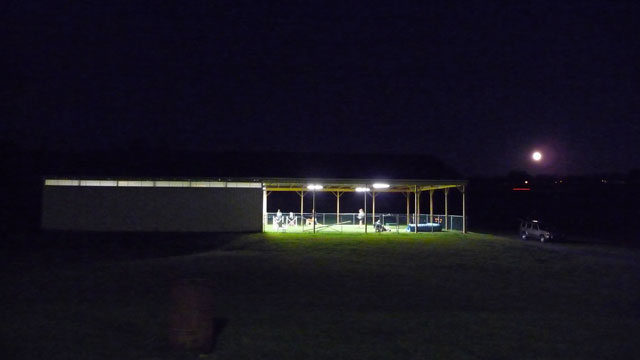 Photo of Ali's agility class.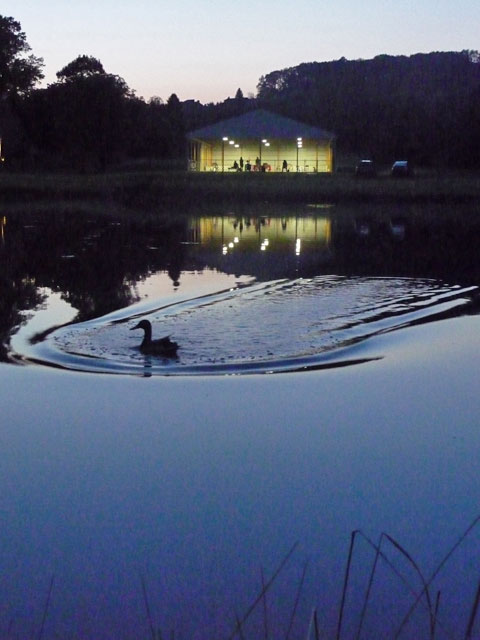 A mallard has just landed in the pond in front of the pavilion.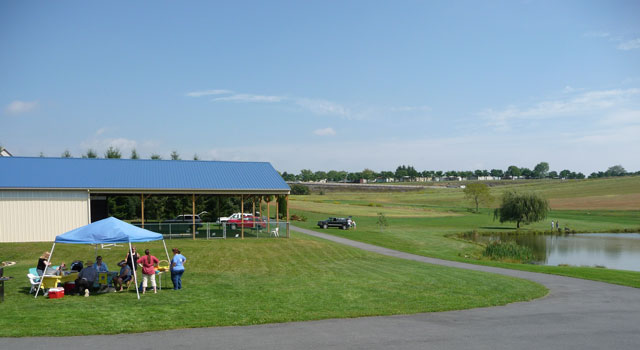 On Sunday September 14th, Great Companions had an open house. Here we are setting up during the early afternoon.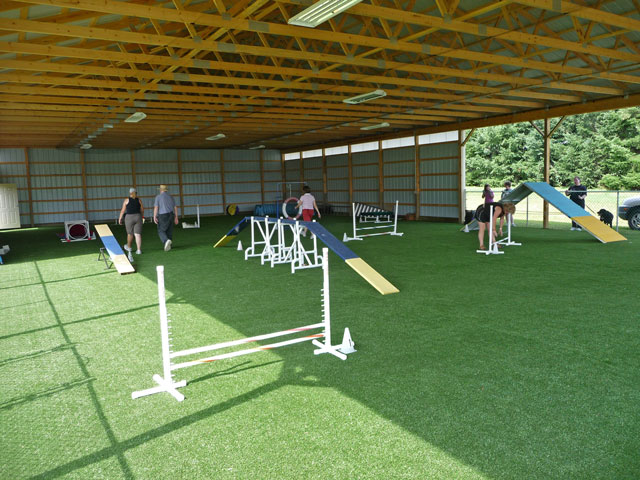 Here people are walking the course preparing for the agility run-thrus held during the afternoon at the open house. Rally run-thrus took place later in the day.
To see photos of the construction of our pavilion from beginning to end, click here. It took only three days to build the main structure.


Comment to the Webmaster about this page. Your comments may be posted.

Return to the Main Brags Page.